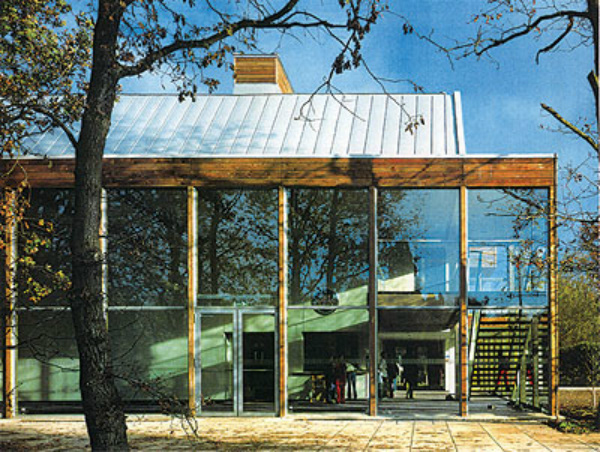 A new professional standard 340-seat theatre for music,dance, drama, teaching use and public performance.  Yates Associates are pleased to have been involved with the winner of the Education Category of Royal Fine Arts Commission Building of theYear – June 2001.  The project produced exceptional value for money for the Client and our brief was to provide full MEP services design on a minimal budget. The lighting, being a major element, is generally described as follows:
The Auditorium follows the form of a courtyard with three lighting bridges interlinking the gantries. Uncomplicated perimeter lighting allows the height and volume of the Auditorium to be drawn in for greater intimacy and cosiness when children are performing.  This was achieved in three ways:

1) The house lighting comprised simple spots fixed to the floor section of the lighting bridges, angled vertically down with anti-glareshields, to produce wide pools of light from PAR lamps.

2) To enhance the visual warmth of the space, a timber framed structure was employed using soft wood glulam trusses and beams.  Strip lighting was recessed into the underside of the top handrail balustrade on both the Ground and First floor level.  The lighting strip comprises low voltage lamps which produce a very interesting effect on the timber, even when dimmed.

3)  The seating on the side galleries are lit from clearglass tungsten tubular strip lamps which are located between each floor joist. The lamp housings were less than £15 but the overall function and effect is outstanding. 
Finally,full height double glazing in the Entrance and Foyer allows plenty of natural daylight, but at night a grid of recessed downlights provide a softglow to the space.
The building was not air-conditioned but naturally ventilated via underground ducts distributing air around the auditorium.

In every aspect of the building design and detailing, the emphasis was on economy and simplicity of design.