A great landmark on the South Bank, London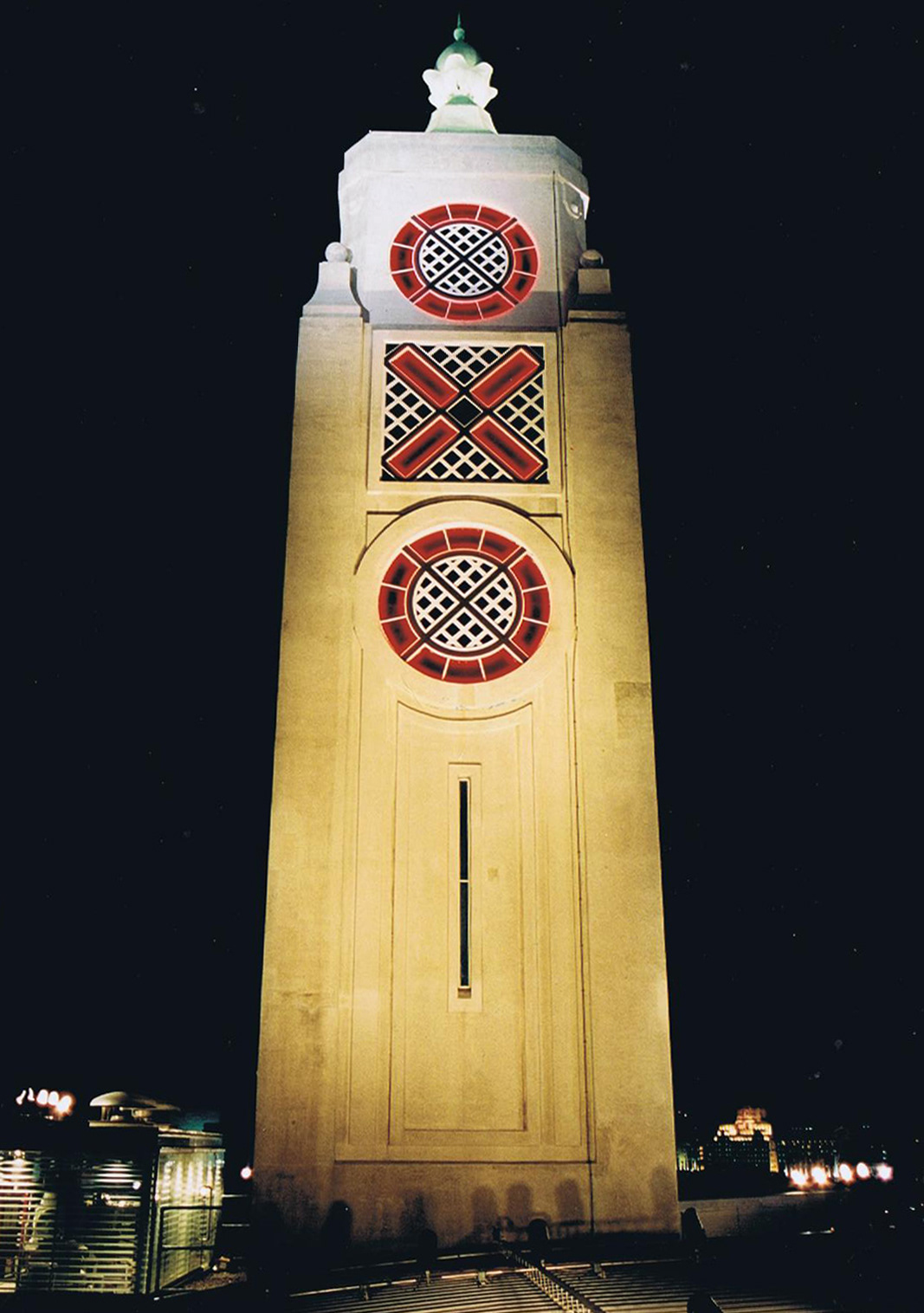 The South Bank is home to prestigious national and international corporations and to Europe's largest centre for the arts and media.Yates Associates were appointed to undertake the lighting of The Oxo Tower plus the adjacent street Mall and landscaped areas beyond.
The tower itself is still lit as was, with the letters OXO in new red neon, however, the external facades are now lit on all four sides from banks of metal-halide floodlights. This input took many evenings to achieve, from the initial setting up to the final focusing with the use of 2-way radios from the North Bank of the river Thames and Waterloo Bridge, but resulting in a widely-seen revitalized landmark for the South Bank.